Rev Up Your Relationships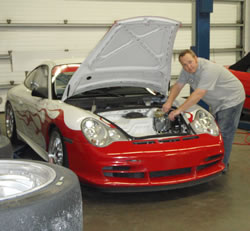 More than ever, today's professional environment requires working together as a team and getting closer to your customers. Rev Up Your Relationships will introduce a progressive thoroughfare for people to further improve personal and professional productivity. It will illustrate a powerful approach for people to connect with colleagues and clientele alike.
Through this program, attendees will:
See how to create a winning "service mindset."
Be able to build instant and powerful connections with others.
Discover how to keep existing relationships alive and thriving.
Find out the 10 reasons relationships don't succeed and how to overcome them.
Learn the 4 steps to healthy conflict.
Realize how to tear down walls and build up alliances.
Rev Up Your Relationships will enable people to create strong organizational ties that will increase productivity and drive an organization to new levels.
… Supercharge Your Relationships!