Rev Up the Supplier/Planner Relationship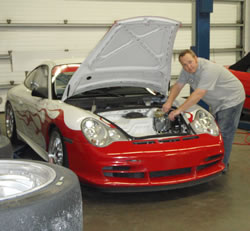 More than ever, today's meetings and events environment requires working together as a team and getting closer to customers and suppliers. Rev Up the Supplier/Planner Relationship will introduce a progressive thoroughfare for people to further improve personal and professional productivity. It will illustrate specific strategies and a powerful approach for people to connect with colleagues and clientele, alike. This program works best when both suppliers and planners attend!
Through this program, attendees will:
Find out what planners and suppliers like from each other.
Better understand the daily challenges planners and suppliers face.
Learn how to deal with difficult people.
Discover how to have healthy conflict.
Create an environment of trust and respect.
Make powerful connections between potential and existing suppliers and planners.
Come prepared to share your thoughts and learn proven strategies for even greater success. Rev Up the Supplier/Planner Relationship is a proven method for creating strong ties that will increase productivity and drive you to new heights.
… Drive Your Meetings to New Heights!