Jumping in the Driver's Seat …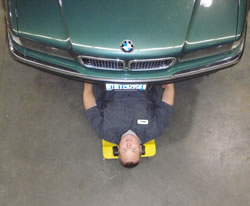 Jumping in the Driver's Seat empowers people to improve leadership skills and cultivate personal productivity. Today's competitive and changing business environment demands that people must have an innate sense of personal responsibility for their work, their actions, and their relationships. This program will increase personal effectiveness.
Through this program, attendees will:
Define leadership.
Learn how to make their assumptions assets instead of liabilities.
Realize how to give and receive feedback effectively.
Learn proven strategies for healthy conflict with excellent outcomes.
Create powerful and productive expectations.
Discover practical communication skills for rewarding relationships with peers and customers alike.
Jumping in the Driver's Seat will enable people to steer themselves into position to fully realize their outstanding contributions to their employer, family, and community.
… Jump-Start Your Success Today!